Here at Natural Wellbeing we have one goal, ensuring clients leave our massage parlor feeling relaxed, rejuvenated and reinvigorated. Step into our beautiful new massage shop, located in the heart of Syston in Leicester, your new haven to escape the stresses of life.
We understand that relaxation isn't just physical, which is why our massage shop is designed with serenity in mind. From the natural hues of our private massage rooms, to the professionalism of our excellent masseuses, we have everything taken care of.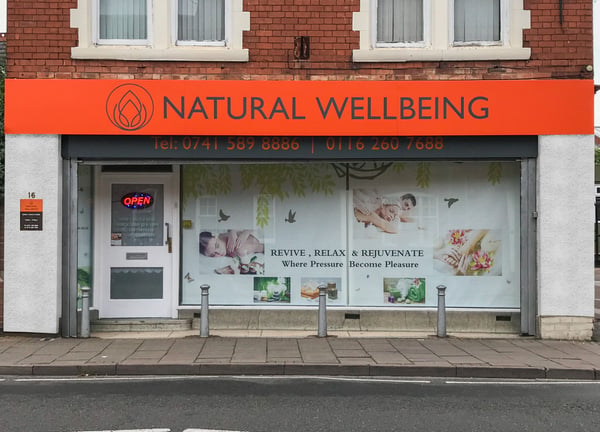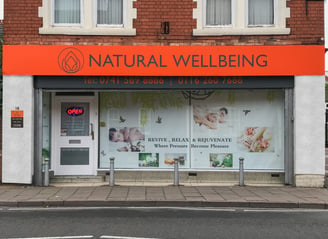 Natural Wellbeing sits at the heart of Syston in Leicester, a lovely town and only a short drive from Leicester city. Our discreet shop front allows you full privacy, simply ring the bell or give us a call and our receptionist will escort you in.
With free customer parking at the back, beside the Syston Post Office, even the stress of parking is taken care of. The address is 16 High Street, Syston, Leicester, LE7 1GP. Look out for our unmissable sign above and we'll be happy to welcome you in.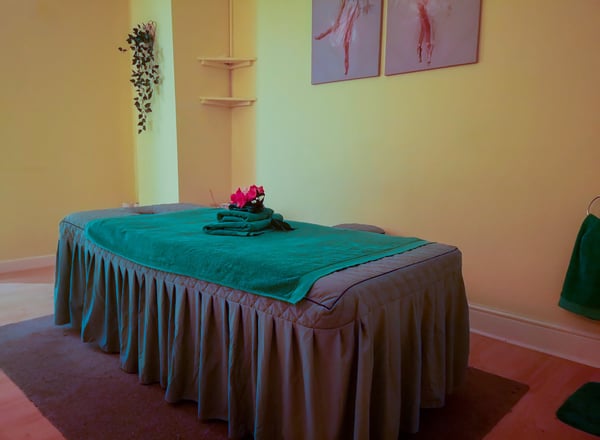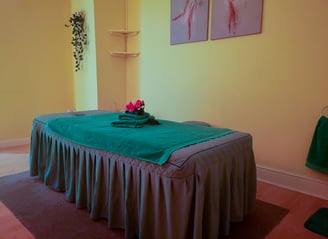 At Natural Wellbeing we offer a wide variety of massages and techniques to get to deep into the source of your tension, ensuring long lasting relief and relaxation. From the standard Swedish massage to the invigorating deep tissue massage, we have something to suit every client's needs. Discuss your options with one of our highly experienced massage therapists and find out what works for you.
Please take a look at our dedicated services page for more information & pricing.